Exhibit at MMOCA defaced.
Sounds bad--there wasn't anybody keeping an eye on the area in the Madison Museum of Contemporary Art.
In March, a white staff member at the adjacent Overture Center for the Arts aggressively confronted Gee, who is Black, on her way back inside the building after retrieving art supplies from her car because she was entering a door not generally open to the public.

The experience led Gee to halt work on her mural, intended to "give light to Black girls who have been silenced and erased," and display it unfinished, she said.

Gee's interrupted art installation looked like a workspace, with half-finished circular canvasses lying on a white table, a blank mural, paints, brushes and a video in which Gee recites an open letter she read aloud at the exhibit's opening.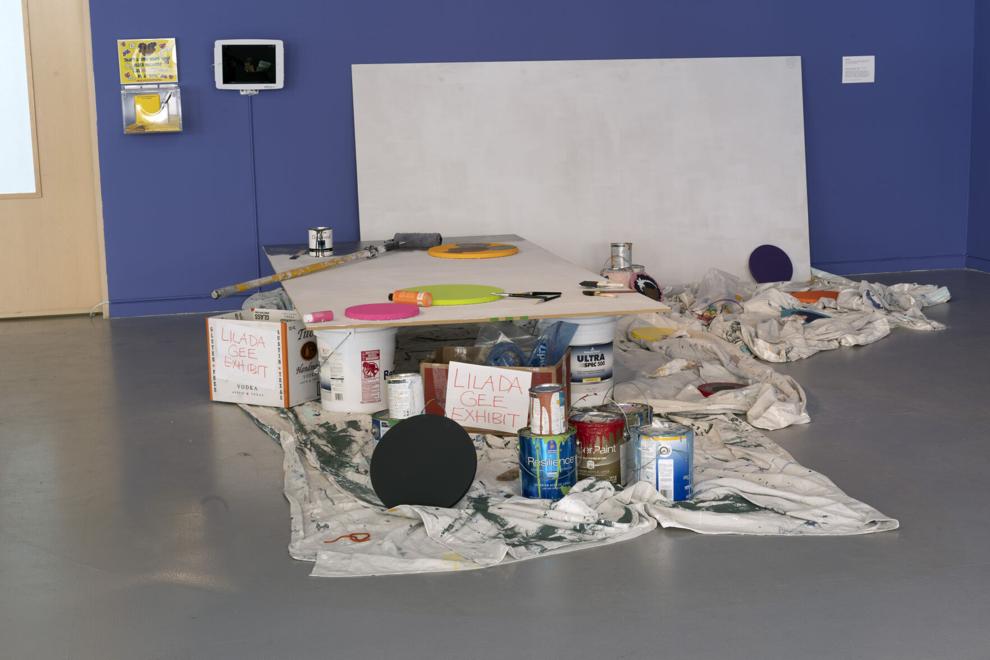 A mother and 2 kids came in and did some painting of their own.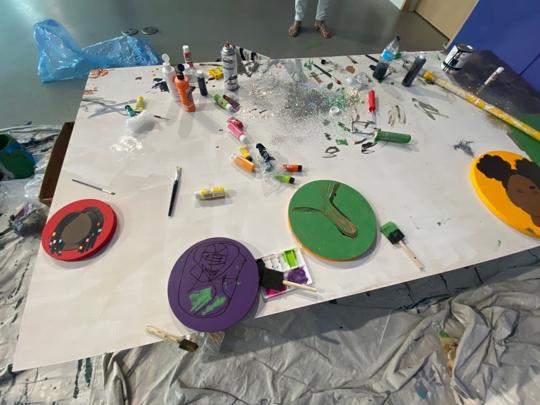 They tried to take their little canvasses home with them, but museum staff noticed them and stopped them. There was some unspecified "escalation" but nobody was arrested.
As of Thursday, however, there was no sign instructing visitors not to touch or interact with the piece.

The point of the museum "is to break down barriers for participation in art," said Karin Wolf, the city's arts program administrator. While she stressed she hoped the incident would not create new barriers, Wolf said the museum should only open the area if it has staff to "facilitate" visitors' interactions with the art.
"Artists of color are more likely to be mistaken for not being artists, and to have their work taken less seriously," Wolf said.
"I want to know: How does this change how Madison views MMoCA?" Gee said.
I don't know about Madison, but you can probably guess how I view an art museum that displays skill-free art.
Let's see if I know enough of the lingo: If a political statement identifies as art, why is its purely verbal description privileged over its non-verbal semiotics?